The Sicilian High Pastry of Panettone
That of the Fiasconaro family is a story that begins in the 50s in Castelbuono, a small town in the Madonie Park in Sicily, and continues in Castelbuono to this day. Because it is there that the brothers Fausto, Martino and Nicola have chosen to maintain the registered office and production of this exciting adventure of The Sicilian High Pastry.
In 1953, the father, Mario Fiasconaro, from a small ice cream parlour in the main square of the village, built over time a thriving activity in the field of pastry and catering.
The three brothers Fausto, Martino and Nicola, little more than children, helping out in their spare time, began to learn the trade.
In the 1990s, with the generational renewal and the advent of their children at the helm of the company, Fiasconaro transformed into a brand reality known outside the island's borders.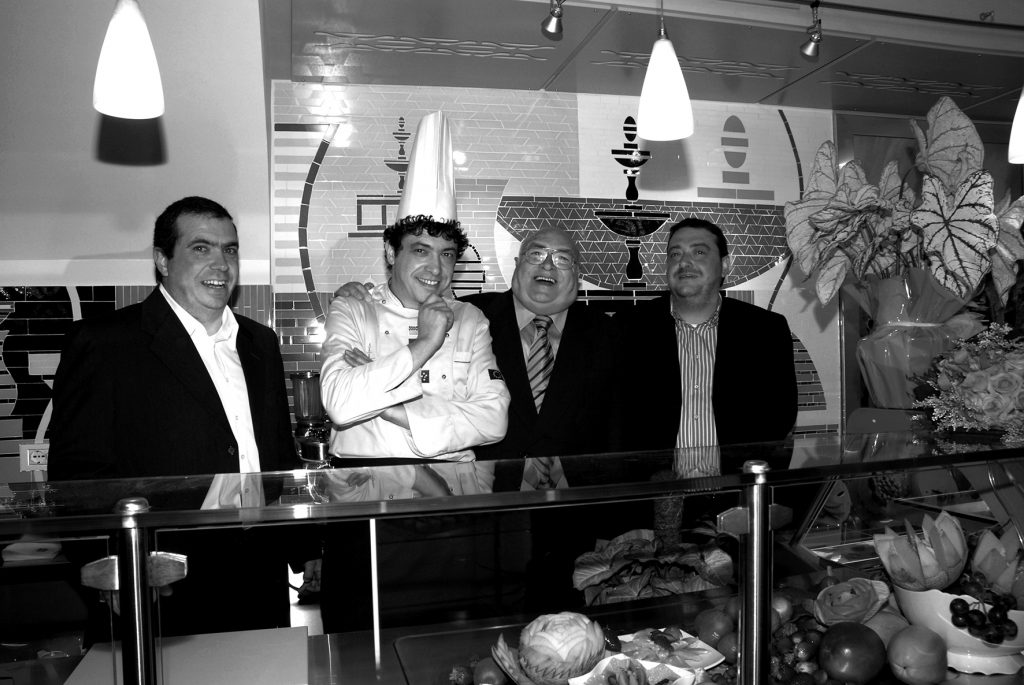 The turning point stems from an intuition of Nicola, a talented master pastry chef, who chooses to interpret in a Mediterranean version, the most traditional dessert of Northern Italy, Panettone. A great success that changes the fate of the company, which has not stopped growing since then.
Today the Fiasconaro Brothers are at the head of the company that bears their name: Fausto is showroom manager, Martino is in charge of the administration, Nicola is an award-winning first pastry chef.
Awards
Nicola has received the title of Honorary Citizen from the Municipal Administration of Avola for the role played in these years as ambassador of the sweet Sicilian almonds, excellences in the world. And in light of his commitment to the social and economic fabric, the President of the Republic Sergio Mattarella named him one of the twenty-five Cavalieri del Lavoro for 2020, in recognition of the contribution to the national economy.  An unexpected appointment, but above all an honour, for all the Fiasconaro family.
Fiasconaro Brand today
Today the company is on their fourth generation, with Mario joining the company.
Fiasconaro stands now as a company among the most representative excellences of Made in Italy haute patisserie,
During the Milano Marketing Festival 2021, Fiasconaro received the prestigious Reward Top 100 Products by Gambero Rosso and Class Editori "for its authenticity and commitment in carrying on a family tradition".
Discover the full range in our website. Seasonal products will be displayed when available.